Hey, this comes a list of latest tech quiz questions and answers 2018. And we're hiring content creators for our blog, all you have to do is contribute your own IT Quiz questions for our readers. You can mail me on amal@itquiz.in and we are interested on rewarding good quizzes made by you.
1.  Which company recently acquired 75% stake in Townscript?
Answer: Bookmyshow
2.Identify this ex-chairman of Infosys
Answer – R. Seshasayee
3. Identify this American business man,Engineer, Author from semiconductor industry
Answer – Andy Grove
4.  The 'POST IT NOTES' is an innovation from which company?
Answer- 3M
5. Identify this famous person from the world of IT
Answer – Sabeer Bhatia
6. Who co-founded a company called "Wheels of Zeus" in 2001, to create wireless GPS technology in order to help the average person on the street find everyday things more easily?
Answer – Steve Woznaik
7. Which company created the game Farmville?
Answer – Zynga
8. What in a computer languages is a set of rules that defines the combinations of symbols that are considered to be a correctly structured document or fragment in that language?
Answer – Syntax
9. This is the first logo of which company?
Answer – Xerox
10. The company carried out a pilot study under 'Project Vijay' for operating the home healthcare business for over a year. Name the company known for its home lightning solutions.
Answer- Philips
11. Which US wireless carrier is going to buy 33% of Jay Z's music streaming service Tidal?
Answer – Sprint
12. MSDF has identified 10 Indian startups who are working on innovative solutions to get low-income students access to college education and improve their job prospects the move is part of the organization's education India 2016 program. Which couple are behind MSDF
Answer – Michael Dell & Susan Dell
13. This German brand after dominating car audios has announced its entry into the mobile phone accessories segment collaborating with New Delhi based IT and telecom distributor Vidur & Co. Which brand?
Answer – Blaupunkt
14.  Institute for development and research in banking technology is which institution's technology arm?
Answer – RBI
15. ANT Financial recently bought Moneygram. Which Chinese tycoon owns this company?
Answer – Jack Ma
16.Who recently introduced MIKA, a digital assistant for engineers and telecom operators ?
Answer- Nokia
17. Identify the logo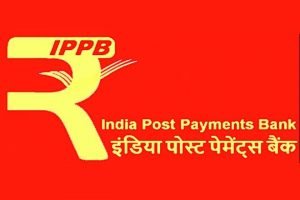 Answer – India Post Payments Bank
18.Who is behind the funding startup Fundamentum?
Answer – Nandan Nilekani
19. who acquired delivery agent Scootsy recently?
Answer – Swiggy
20.Identify this Programming Language
Answer – Trumpscript