A knowledge initiative started by Tata Consultancy Services in 1999, it is the biggest interschool IT Quiz in India for students from class 8 to 12. The quiz aims to build awareness, emphasize the importance of IT skills and enable students to look at technology from innovative perspective. TCS IT WIZ has brought a massive shift in the world of quizzing. The quiz works as an alternative learning tool for students in an outside classroom environment. This is the tenth quarter final of TCS IT WIZ 2020, India's biggest and toughest technology quiz for schools consisting of 4 techies from Mumbai, Siliguri, and Kolkata.
First Round : Digital Readiness
"To test the knowledge of modern era technical giant".
1.
What is so special about this newly launched designer purse for it to feature in an IT Quiz?
Ans. It has screen displays attached to it
2.
These are the famous scratch ticket vending machines, extremely popular especially in Europe. You are rewarded 25,000 _____ , if you are a winner. What is it?
Ans. 25,000 fake followers on your Twitter account or Instagram account
3.
Which company started with this dispatch?
Ans. Netflix
4.
Whose blog is appropriately called 'the munchies'?
Ans. Zomato
5.
It's an old logo of which company?
Ans. Nintendo
Second Round : Borderless Learning
"To democratise the technical learning in today's seamless world".
1.
Identify this specific offering from Google
Ans. Google Trips 
2.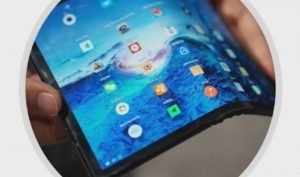 What is the claim to fame of this device?
Ans. This device is by Samsung and it's claim is that it can be folded and carried along with anywhere
3.
Name this company which Steve Jobs wanted to buy
Ans. Adobe
4.
What invention is this? It's a kind of dry printing
Ans. Xerox laser printing
5.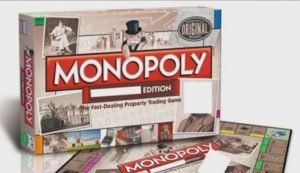 On whom is this game a tribute?
Ans. Alan Turing
Third Round : @TCS
"Unfolding awareness about TCS budding business and absolute history".
1. The Cochin office of Tata Consultancy Services has an operation room which basically has a panel of employees that keep tracking what particular thing across hundreds of TCS campuses?
Ans. They monitor the electrical wastage done when the screens are on and not used 
2. Tata Consultancy Services became the first Indian company when it set up a centre at the Zhongguancun Software Park, in which country?
Ans. China 
3. It's a Sanskrit word for "one" and it's a supercomputer built by TCS. Name the supercomputer
Ans. EKA 
4. CMC limited which is a subsidiary of TCS, developed an application called IMPRESS and ARTS for which great Indian organisation to put them on track?
Ans. Indian Railways
Fourth Round : Analytics and Insights
"Many images are shown and the analysis and insights of techies on technical giant are seen".
1.
What is the story behind these two pictures?
Ans. The person is Michael James Massimino. He was the first person to tweet from outer space
2.
Picaboo was specifically created for Apple iOS. Otherwise, how does the world know 'picaboo'?
Ans. Snapchat
3.
Which Korean giant is this?
Ans. LG 
4.
All these were acquired by which company?
Ans. Twitter
Final Round : Multi Experience
"Scrutinising the knowledge of technical giants in much wide level".
1. This person started learning coding at the age of 10. By the age of 12, he sold a code of a basic video game called 'Blaster'. Who is this person?
Ans. Elon Musk 
2. HongDa Electronics Company is a very well-known entity from Taiwan. They make some fantastic phones and tabs. How do we popularly know this company?
Ans. HTC
3. Which company in 2018 acquired Shazam?
Ans. Apple
4. The name of this company is Huashan in Chinese. Its literal meaning is eminence where Hua refers to China. It's also a company that is believed to get its name from a winged – horse in Greek mythology. What is the name of the company, which is better known for its laptops?
Ans. ASUS  
We would love to publish the set of quiz questions researched by you on our blog, if you're interested in being a content creator for us, do reach me at amal@itquiz.in, and let's discuss making the quizzing community better.