A knowledge initiative started by Tata Consultancy Services in 1999, it is the biggest inter-school IT Quiz in India for students from class 8 to 12. The quiz aims to build awareness, emphasize the importance of IT skills and enable students to look at technology from an innovative perspective. TCS IT WIZ has brought a massive shift in the world of quizzing. The quiz works as an alternative learning tool for students in an outside classroom environment. This is the eleventh quarter-final of TCS IT WIZ 2020, India's biggest and toughest technology quiz for schools consisting of 4 techies from the Kerala and Tamil Nadu region.
The very first step in preparing for a quiz seriously is to start researching questions and help the community to grow, if you're interested in being our guest on this blog to post your own questions, you're very much welcome. Let's discuss more amal@itquiz.in
First Round : Digital Readiness
"To test the knowledge of modern era technical giant".
1.
Auction Web is the old name for which famous site?
Ans. eBay
2.
This was part of the old logo and identity of a famous photography company, which later went on to do very well in the electronics space. It's named after the mountain in the Chubu region of Japan. Name the company
Ans. Fuji Film 
3.
Name this extraordinarily famous person
Ans. Vinod Khosla 
4.
Which operating system was originally called as the 'Quick and Dirty Operating System'?
Ans. DOS 
5.
This was a very interesting device from a company called RIM. Which company started its journey with this device?
Ans. Motorola
Second Round : Borderless Learning
"To democratise the technical learning in today's seamless world".
1.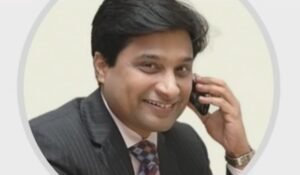 His name is V. S. S. Mani. Which company is he the founder of?
Ans. Just dial 
2.
This is the modern identification of what?
Ans. Siri from Apple 
3.
It's a modern number system which was guided by this man. What is the name of this number system?
Ans. Binary System
4.
Who coined this term?
Ans. William Gibson 
5.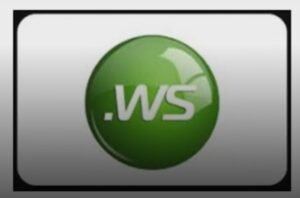 What is the extension as a full form?
Ans. Website 
Third Round : @TCS
"Unfolding awareness about TCS budding business and absolute history".
1. It's a holistic suite of solutions from the financial sector for institutions on TCS. It essentially transforms organisations with robust financial backbones. What is this extremely popular vertical of TCS?
Ans. TCS BaNCS 
2. A very famous company that is part of TCS is CRL. What's the full form?
Ans. Computational Research Laboratories
3. It's a service from TCS which aims to transform hospital management. What is it?
Ans. Med Mantra 
4. It's a self service terminal, it allows customer to pay using credit cards. What is it – Is it TCS Book Chain or TCS Sevak?
Ans. TCS Sevak 
Fourth Round : Analytics and Insights
"Many images are shown and the analysis and insights of techies on technical giant are seen".
1.
Identify a person who would link to all of these
Ans. Ashok Soota
2.
The Harvard Crimson carried an article called the 'FaceMash' which eventually led to the creation of which app?
Ans. Facebook 
3.
Which company used all these great people in their campaign?
Ans. Apple
4.
These people created something in the year 1998. It's a sensation for young people and adults too. What is it?
Ans. Xbox 
Final Round : Multi Experience
"Scrutinising the knowledge of technical giants in much wide level".
1. How does the world know Video LAN Client?
Ans. VLC Media Player 
2. The inventor of the X86 series of microprocessors is found mostly in personal computing. Which company is behind the X86 series of microprocessor?
Ans. Intel 
3. An American scientist named Edwin Land unveiled the first commercial of this camera and called it the Land Camera. In 1948, he introduced a new variant of photography, what is the name of the variant?
Ans. Instant photography
4. Which online major has created an identity for itself, it says they can offer anything from A to Z. Name this online major
Ans. Amazon  
We would love to publish the set of quiz questions researched by you on our blog, if you're interested in being a content creator for us, do reach me at amal@itquiz.in, and let's discuss making the quizzing community better.