The TCS IT Wiz is a knowledge initiative started by Tata Consultancy Services in 1999, it is the biggest inter-school IT Quiz in India for students from class 8 to 12. The quiz aims to build awareness, emphasize the importance of IT skills and enable students to look at technology from an innovative perspective. TCS IT WIZ has brought a massive shift in the world of quizzing. The quiz works as an alternative learning tool for students in an outside classroom environment. This is the fourteenth quarter-final of TCS IT WIZ 2020, India's biggest and toughest technology quiz for schools consisting of 4 techies from Varanasi, Nalgonda, and Hyderabad.
If you're interested in sharing the set of quiz questions researched by you, please do contact me. You're most welcome to share your set of questions on our blog, do mail me at amal@itquiz.in, and let's discuss.
First Round: Digital Readiness
"To test the knowledge of modern era technical giant".
1.
Who are these valves named after?
Ans. Fleming 
2.
Which hospitality entity owns 'tilt' in the modern world?
Ans. Airbnb 
3.
What is this?
Ans. Upgrad logo 
4.
Who is she?
Ans. Marissa Mayer 
5.
Also known as maglev, what is this?
Ans. Magnetic levitation 
Second Round: Borderless Learning ( Quiz)
"To democratize the technical learning in today's seamless world". 
1.
Which company's old logo is this?
Ans. VSNL 
2.
These are special ATM machines meant for what?
Ans. Bit coins 
3.
Which force would you associate with this lady as a leader in India?
Ans. Sales force 
4.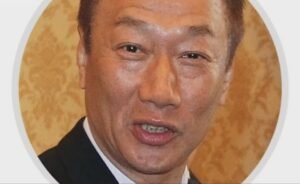 Which company did this billionaire create?
Ans. Foxconn 
5.
This is the 'N' from which company's name?
Ans. Sanyo 
Third Round: @TCS
"Unfolding awareness about TCS budding business and absolute history". 
1. It's a program that has been started by Tata Consultancy Services to inspire young students to take up studies in careers in STEM. What is this initiative from TCS called?
Ans. goIT 
2. Established in 1981, it is a subsidiary of the Tata group. It was the first software research center in India. What is it?
Ans. TR DDC 
3. TCS supported the NGO 'Sahyadri Nisarg Mitra' in Maharashtra, to help conserve nest which got built using technology for which species?
Ans. Turtles 
4. Who was the second chairman of TCS?
Ans. Nani Palkhivala 
A lot of questions from our premium IT Quiz package were repeating on TCS IT Wiz, Crucible, Kerala state IT Quiz, and many other school and college quizzes.
Current Affairs + 20,000+ Quizzes as Files 2021
Best for TCS IT Wiz & CBSE Heritage Quiz
₹699
₹ 449
Lifetime

Last 1 Year IT Current Affairs in Capsule format, Click here for Sample


5 eBooks on IT Quiz in PDF Format


1000 IT facts eBook in PDF


300 IT Questions Excel Sheet with images


250 Questions as CONNECT and Trivia by GreyCaps Interns


Google Drive with ~ 1 GB of ppt,pdf,word IT Quiz Files


1000+ Basic Fundamental interactive IT Questions


Bonus slides on topics like Cloud Computing, Blogging, Information Security


Bonus: 8000+ 2-3 liner Funda Quiz Questions about General topics
Fourth Round : Analytics and Insights ( Analytics Quiz)
"Many images are shown and the analysis and insights of techies on technical giant are seen". 
1.
Which entity would you relate to all of these?
Ans. Dell 
2.
Name the company.
Ans. Cisco 
3.
What is the name of the company?
Ans. Xbox 
4.
What is the entity?
Ans. HP 
Final Round : Multi Experience
"Scrutinising the knowledge of technical giants in much wide level". 
1.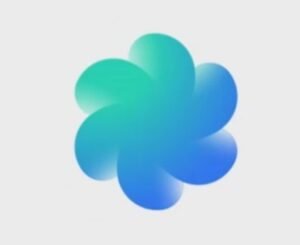 What is the name of this initiative?
Ans. Google Daydream 
2.
Who owns this?
Ans. Netflix 
3.
What is this?
Ans. Vacuum cleaner 
4.
Name the company.
Ans. NFC 
We would love to publish the set of quiz questions researched by you on our blog, if you're interested in being a content creator for us, do reach me at amal@itquiz.in, and let's discuss making the quizzing community better.
The latest tech quiz questions and answers were covered on the TCS IT Wiz 2020 by the TATA. Hope this set of questions will inspire you to prepare for the next edition of TCS IT Wiz for school students in 2021.