A knowledge initiative started by Tata Consultancy Services in 1999, it is the biggest inter-school IT Quiz in India for students from class 8 to 12. The quiz aims to build awareness, emphasize the importance of IT skills and enable students to look at technology from an innovative perspective. The quiz works as an alternative learning tool for students in an outside classroom environment. This is the second quarter-final of TCS IT WIZ 2020, India's biggest and toughest technology quiz for schools, consisting of 4 techies from Bangalore.
First Round: Digital Readiness 
" To test the knowledge of modern era technical giant".
1. 
What was introduced to the world with this description?
Ans. Google ( Web Search Engine )
2.
This character is believed to get its name from this piece in ice hockey. It's a famous game that children and adults play.
Ans. Pac-man ( Puck )
3.
He was a great man with early years of computing. He often signed with just three letters "J V N". Who is he?
Ans. John Von Neumann 
4.
Identify the company.
Ans. Intel 4004
5.
Identify the person.
Ans. Dr. Martin Cooper 
Second Round: Borderless Learning
" To democratize the technical learning in today's seamless world ".
1.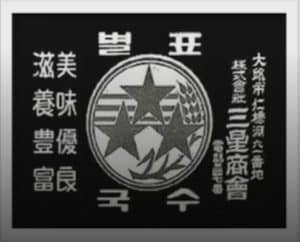 Which company is it with three stars?
Ans. Samsung
2.
Who or which company is the parent of the Millar world?
Ans. Netflix
3.
It's an old identity of which company?
Ans. IBM
4.
Identify the famous entity that started out of this day and today advises people on how other companies are being invested into, etc.
Ans. Crunch base, Tech base 
5.
This lady created a revolution in India, capturing the journey that other people have made.
Ans. Your story
Third Round: @TCS
" Unfolding awareness about TCS budding business and absolute history ".
1. Which among these is a name that is given to TCS Payment Processing Solution specific to the world of banking? Sapphire or Quartz
Ans. Quartz 
2. PowerAnser Labs was something that got created by TCS in partnership with a department of electrical engineering at IIT Kharagpur or IIT Bombay?
Ans. IIT Bombay
3. Tata consultancy services provided Microsoft support. This support was in the domain of Bluetooth or RFID?
Ans. RFID 
4. Who was the first chairman of TCS?
Ans. J. R. D. Tata 
Fourth Round: Analytics and Insights
" Many images are shown and the analysis and insights of techies on technical giant are seen ".
1.
What is the overall connection between them?
Ans. Amazon
2.
A rocket campaign for a Digital Diwali, touch tomorrow was one of their early lines. Mr. Mittal was the man behind the brand.
Ans. Airtel 
3.
What is the specific company name?
Ans. Google Alphabet 
4.
What is the brand?
Ans. Dell 
Final Round: Multi Experience
" Scrutinising the knowledge of technical giants in much wide level ".
1.
Identify a person of Indian origin who you would associate to inventing car suspension system based on electromagnetic motors and amplifier, better known for a brand named after him.
Ans. Amar Bose 
2.
Identify a word that was mentioned by Frederic C. Billingsley in a series of articles that he wrote, which led to a simple word that describes elements in the image world.
Ans. Pixels 
3.
This is the loop that is going to loop in the future, how do we know this loop.
Ans. The Hyperloop or the infinity loop 
4.
This is a new conferencing platform in India that has received massive funding starting with the letter " H ", it has become the new platform for the world's virtual events and they call themselves the smartest virtual platform that brings together experience and intelligence.
Ans. Hubilo