Questions and answers of TCS IT Wiz Bhubaneswar 2019, many of these questions were included in our TCS IT Wiz Package 2019, don't forget to check it out here.
TCS IT Wiz Bhubaneswar 2019 Prelims
These are the 20 questions from TCS IT Wiz Bhubaneswar Prelims and try to solve these and let me know how much you scored on the comments.
Question 1
Name the world's first ISP, that is now part of AOL?
Question 2
This is a tribute by Google for whom?
 
Answer- Teacher's day
Question 3
Identify the logo from Google
Answer- Google Science Fair
Question 4
Whose advertisement campaign is this?
Answer-
Question 5 
Who is the publisher of this game?
Question 6 
Derived from Formula Translation, this is a general purpose, compiled imperative programming language that is especially suited to numeric computation and scientific computing. Name the programming language
Answer- FORTRAN
PROUD MOMENT

– Indore Champions & Runner's up from Chennai, Hyderabad  were using our TCS IT Wiz package.
Current Affairs + Quiz Files
1 User( For a Lonewolf)
₹699
₹
399
Yearly
Last 1 Year IT Current Affairs in Capsule format, Click here for Sample

5 eBooks on IT Quiz in PDF Format

1000 IT facts eBook in PDF

300 IT Questions Excel Sheet with images

250 Questions as CONNECT and Trivia by GreyCaps Interns

Google Drive with ~ 1 GB of ppt,pdf,word IT Quiz Files

1000+ Basic Fundamental interactive IT Questions

Bonus slides on topics like Cloud Computing, Blogging, Information Security
Question 7
Which essential in IT is now credited to these gentlemen Jean-Daniel 
Question 8
QRIO is a humanoid robot from which company?
Answer- SONY 
Question 9
This is Niche, a platform for wine creators. Who owns it?
Question 10 
OLEDs are used to create digital displays in devices such as television screens, computer monitors, portable systems such as mobile phones, hand held game consoles and PDAs. What does OLED stands for?
Answer- Organic Light Emitting Diode
Question 11
Identify the hidden term which has become one of the biggest facing companies across all sectors today?
Question 12 
Which animation pioneer's logo is this?
Question 13 
This visual effects company is now owned by Walt Disney and is a winner of 15 best visual effect oscars. Who is the founder of this visual effects company?
Question 15
What is the piece of technology used on this cricket ground?
Question 16
This is an advertisement from which learning app?
Question 17 
If AR = Augmented  Reality and VR= Virtual Reality. 
What is MR? 
Question- 18
This is a presentation software application developed as a part of iWork productivity suite by Apple. What is it called?  
Question- 19 
MiniDP or mDP is a 

miniaturised

 version of audio-visual digital interface. It was announced by Apple in October 2008. What does DP stands for?
Answer- Display Port 
Question- 20  
This is an Internet search engine that emphasizes on protecting searcher's privacy and avoiding the filter bubble of personalised search results.
Answer- Duck Duck Go 
TCS IT Wiz Bhubaneswar 2019 Finals
Rounds in TCS IT Wiz 2019
1. Data Scientists
2. Data Analysts
3. @TCS
4. Tech Patriot
5. Block the Chain
Rules- The main image on the page is the connect and you have to identify 3 images which matches the connect.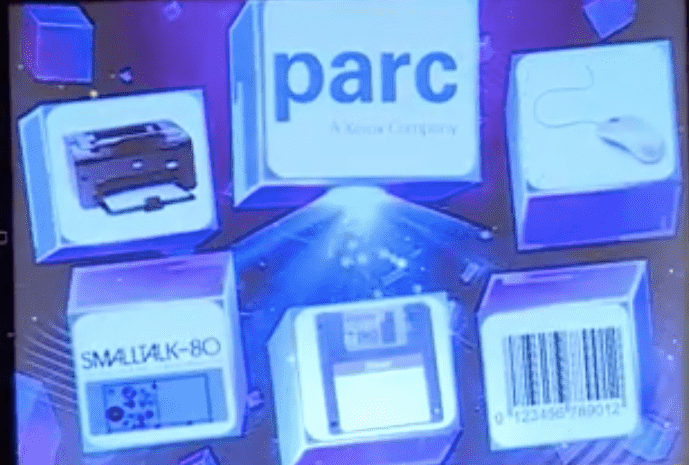 Answer- 

Pixar in a Box is a behind-the-scenes look at how Pixar artists do their jobs.

 
Question- 

WWF is a file format which doesn't allow you to perform a specific action. What?.

 
Answer- Non Printable Documents, (SAVE PAPER, SAVE TREE)
Answer- Some Realme Brand Film
Answer- Jacket given for hackers
Content Update in Progress, Please check back in sometime
Many Questions were repeating from
Current Affairs + Quiz Files
1 User( For a Lonewolf)
₹699
₹
399
Yearly
Last 1 Year IT Current Affairs in Capsule format, Click here for Sample

5 eBooks on IT Quiz in PDF Format

1000 IT facts eBook in PDF

300 IT Questions Excel Sheet with images

250 Questions as CONNECT and Trivia by GreyCaps Interns

Google Drive with ~ 1 GB of ppt,pdf,word IT Quiz Files

1000+ Basic Fundamental interactive IT Questions

Bonus slides on topics like Cloud Computing, Blogging, Information Security