A knowledge initiative started by Tata Consultancy Services in 1999, it is the biggest interschool IT Quiz in India for students from class 8 to 12. The quiz aims to build awareness, emphasize the importance of IT skills and enable students to look at technology from innovative perspective. TCS IT WIZ has brought a massive shift in the world of quizzing. The quiz works as an alternative learning tool for students in an outside classroom environment. This is the ninth quarter-final of TCS IT WIZ 2020, India's biggest and toughest technology quiz for schools consisting of 4 techies from the Gujarat and Karnataka region.
First Round: Digital Readiness
"To test the knowledge of modern era technical giant".
1.
What is so special about this knee transplant?
Ans. It is 3-D printed 
2.
Where are these new characters specifically known as RN Robots used?
Ans. In the hospitals as nurses
3.
Pure Software Solutions was sold to get some amount of money to start what?
Ans. Netflix 
4.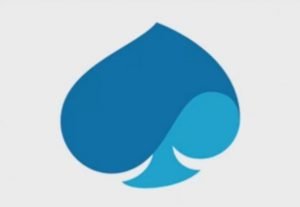 It's the identity of which company?
Ans. Capgemini
5.
How are they better known as?
Ans. Accenture
Second Round: Borderless Learning
"To democratize the technical learning in today's seamless world".
1.
The logo of which company featured this great actor?
Ans. Facebook
2.
Name this famous loom
Ans. Jacquard Loom 
3.
ER was the model of this computer. Which company's first version computer is this?
Ans. Apple
4.
Which company created this floppy disk?
Ans. IBM 
5.
What was created by this young man, which became quite a rage?
Ans. Spotify
Third Round : @TCS
"Unfolding awareness about TCS budding business and absolute history".
1. Adapting early to a Cloud computing platform, this division of TCS has truly enhanced the capabilities of India's small and medium enterprises. Name the platform
Ans. TCS iON
2. Tata Consultancy Services helped a major airline largely based out of Australia to build an enterprise resource system and to move them to the Cloud. The airline among other entities has been a part of Queensland. What is the name of the airline?
Ans. Qantas
3. Tata Consultancy Services was employed by Colonial First State who are the platform provider for the great Commonwealth Bank. Which solution of TCS powered their future plans?
Ans. TCS BaNCS 
4. Tata Consultancy Services was picked by a 150+ year organisation in India, to operate under the Ministry of communication and technology to provide IT modernization for a department. Which department is this which took a huge digital transformation exercise?
Ans. India Post 
Fourth Round : Analytics and Insights
"Many images are shown and the analysis and insights of techies on technical giant are seen".
1.
What is the connection between these two people?
Ans. Intel
2.
Identify this project
Ans. Project Fedora
3.
Name the person
Ans. Elon Musk
4.
What is the name of the company?
Ans. Motorola
Final Round : Multi Experience
"Scrutinising the knowledge of technical giants in much wide level".
1. It's a term that was used by Kevin Ashton in 1999, referring to uniquely identifiable objects and their virtual representation. What is the term?
Ans. Internet of things ( IoT )
2. It's an Internet based company largely focusing on travel experiences. It was started by Richard Barton and grew by Microsoft. What is the name of the company?
Ans. Expedia
3. It's a program for a game that was written by William Gates at the age of 13. Name the game
Ans. Tic Tac Toe 
4. DISCON chip is the example of World's first USB or microprocessor?
Ans. World's first USB 
Tie breaker 
A lot of questions from our premium IT Quiz package were repeating on TCS IT Wiz, Crucible, Kerala state IT Quiz, and many other school and college quizzes.
Current Affairs + 20,000+ Quizzes as Files 2021
Best for TCS IT Wiz & CBSE Heritage Quiz
₹699
₹ 449
Lifetime

Last 1 Year IT Current Affairs in Capsule format, Click here for Sample


5 eBooks on IT Quiz in PDF Format


1000 IT facts eBook in PDF


300 IT Questions Excel Sheet with images


250 Questions as CONNECT and Trivia by GreyCaps Interns


Google Drive with ~ 1 GB of ppt,pdf,word IT Quiz Files


1000+ Basic Fundamental interactive IT Questions


Bonus slides on topics like Cloud Computing, Blogging, Information Security


Bonus: 8000+ 2-3 liner Funda Quiz Questions about General topics
1. Paul Galvin was extremely passionate about the moon. So, he did something related to the moon that was never done by anybody before. What is that he did?
Ans. He created a special transponder that brought Neil Armstrong's voice back to Earth
We would love to publish the set of quiz questions researched by you on our blog, if you're interested in being a content creator for us, do reach me at amal@itquiz.in, and let's discuss making the quizzing community better.