A knowledge initiative started by Tata Consultancy Services in 1999, it is the biggest interschool IT Quiz in India for students from class 8 to 12. The quiz aims to build awareness, emphasize the importance of IT skills and enable students to look at technology from innovative perspective. TCS IT WIZ has brought a massive shift in the world of quizzing. The quiz works as an alternative learning tool for students in an outside classroom environment. This is the first Semi Final of TCS IT WIZ 2020, India's biggest and toughest technology quiz for schools consisting of 4 techies from the Bangalore region.
First Round : Digital Readiness
1.
Who is this unlikely person?
Ans. Charles Babbage 
2.
What does this stand for?
Ans. Xerox Network Architecture 
3.
Who or what won something in the Webby Awards held in 2011, that you would associate with the world of quizzing?
Ans. IBM Watson 
4.
What particular event of technology made Bono that?
Ans. Bono invested in Facebook 
5.
This cover page was a tribute to a product that was being launched. What was the product?
Ans. iPad 
Second Round : Borderless Learning
1.
Identify the person.
Ans. Jack Kilby
2.
Why is he famous?
Ans. Smileys 
3.
It's a word that this man jokingly coined, but today it is used by people to express themselves. What is the word?
Ans. Blog 
4.
Name the technology.
Ans. Blue Ray 
5.
What is the name of the feed that was created by this man, used in the world of broadcasting?
Ans. RSS Feed 
Third Round : @TCS 
1. In 1975, TCS conducted its first campus interview at an institution started by the group in 1900s. Which institute is that?
Ans. Indian Institute of Science, Bangalore 
2. In 1974, under the leadership of the great F. C. Kohli, which US giant gave TCS the task of creating a healthcare software package that would be packaged with their computers. Which company is it?
Ans. BAROZ 
3. Which Formula One team displayed the logo of TCS on its car for the 2009 season?
Ans. Ferrari 
4. In 1978, the institutional group information corporation IFIC decided to move from IBM systems to TCS impressed by their work and to also make the use of something given the location of TCS engineers. What was it?
Ans. It is because of the time difference between US and India 
Fourth Round : Analytics and Insights 
1.
What are we talking about?
Ans. Hackers 
2.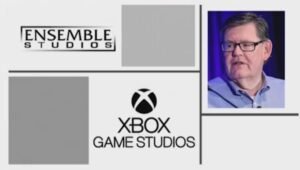 What is this game?
Ans. Age of Empires 
3.
What form of architecture is this?
Ans. P2P network 
4.
What is the overall answer?
Ans. Siri 
Final Round : Multi Experience 
1. Originating in 1953 as a business and technology consulting division of an accounting firm. What is the company?
Ans. Accenture 
2. Founded in 1982 by Gary Heidnik at the national science foundation to focus on AI related projects. What is this entity?
Ans. Symantec 
3. What in the world around us is Civionics?
Ans. It is the combination of Civil engineering and Avionic engineering 
4. What is this simple symbol that was added to the Morse code on 24th of May, 2004?
Ans. The @ symbol