Kerala State IT Quiz of 2018 – Part 2 – Latest and Special IT Quiz Prepared By Nandulal Krishna
State Level IT quiz | Special Quiz | Workout by Surfing | Goodluck
Kerala State Level IT quiz Special Questions Part 2
1."𝒎𝒊𝒏 𝑮 𝒎𝒂𝒙 𝑫 𝔼𝒙 [𝒍𝒐𝒈 𝑫 (𝒙))] + 𝔼𝒛 [𝒍𝒐𝒈(𝟏 − 𝑫(𝑮(𝒛)))]" is a signature is found on a recent artwork called the Portrait of Edmond Belmond.
what is the significance of the work?
Ans: An algorithm painted this portrait – and it just sold at auction for US$432,500
2. Gnopernicus was a free GNOME desktop application that provides Assistive Technologies (AT) for blind and visually impaired users.
Gnopernicus is not actively developed anymore and has been replaced by "X" in GNOME.
"X"s Name is of a killer whale – its logo too resembles a whale holding a pen/pencil
Name X

Ans: Orca Screen Reader- Assistive Technology
3.NICSI is a Company under MeitY. Expand NICSI
Ans: National Informatics Centre Services Incorporated
4. "X" is a government non-profit company established in 2003.
Since 2005, "X" has also created INRegistry as its autonomous body for maintenance of.IN domain.
Name
Ans: National Internet Exchange of India (NIXI)
5. CIN No. is a 21 digits alpha-numeric code/number issued to every company incorporated in India.
Expand CIN Number
Ans: Corporate Identity Number
6." U74999KL2017NPL049848″ is the CIN Number of a Kerala Govt. Company which is formed to fuel the state's ICT Education.
Name The Company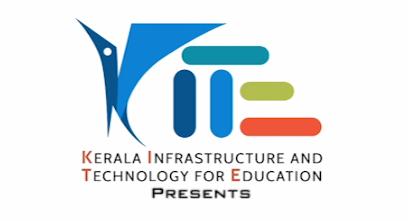 Ans: KITE
7. Which Law Enforcement Authority owns the apps shown below
Ans: Kerala Police
8. These are key peoples of a Govt Agency "X". Name the Persons in the Picture and also the X
Ans: X- UIDAI , J. Satyanarayana, IAS, Chairman, UIDAI & Dr. Ajay Bhushan Pandey, IAS, CEO, UIDAI
9. 1024 TeraByte = 1 PetaByte ,then 1024 PetaByte = ?
Ans: 1 ExaByte
https://en.wikipedia.org/wiki/File_size
10. Don't Copy That X was an anti-copyright piracy propaganda campaign run by the Software Publishers Association (SPA) beginning in 1992.
What is the X in the name?
Ans: Floppy (Don't Copy That Floppy)
11."X" is an e-commerce website. It provides online facility to recharge any prepaid, postpaid mobile, DTH & Data Cards in India.
"X" is owned by Axis bank
Name X
Ans: Freecharge
12."Y" is an Indian online grocery delivery service. It was founded in December 2013 by Albinder Dhindsa and Saurabh Kumar.
SoftBank, Tiger Global and Sequoia Capital Invested in X
Name X
Ans: Grofers-The name Grofers is a combined form of "grocery gophers.
13.Y is a multi-product company in India founded by G.L. Mirchandani and Vijay Mansukhani in 1981 in Mumbai.
X was the Main Ad theme of Y in the 1980s.
X was replaced by a couple in 2010.
ID X And Y
Ans: Y- ONIDA, X- Onida Devil
14. "True Software Scandinavia AB" is a Swedish company developed the Famous App "X". X uses crowdsourced data to provide Telephone Number search and also manages the phonebook.
Find X
Ans: Truecaller
15. What is FASTag?
Ans: FASTag is an electronic toll collection system in India, operated by the National Highway Authority of India (NHAI).
Question And Answers Prepared By Nandulal Krishna
16."X" is an infrastructure and tunnel construction company founded by Elon Musk in 2016.
"X" is a subsidiary of SpaceX.
Name x
Ans: The Boring Company
17."X" is a subsidiary of Amazon that develops search engine and search advertising technology. Name X
Ans: A9.com
18. Scott Dikkers and "X," wrote the book named Welcome to the Future Which Is Mine. Who is X?
Ans: Not Elon Musk
19."X" is an employment website that provides detailed information on various government jobs and exam results in India.
It was launched in 2015 and is based out of Jaipur, India.
"X"
"X"s name means Job Title in Hindi
Ans: Naukrinama (not Naukri)
20."X" is an annual Wikipedia contest focused on the promotion of Asian content in different language Wikipedia.
Each participating community runs a month-long online edit-a-thon every November at their local language Wikipedias and create new content about Asia except their own country.
Name the event X
Ans: Wikipedia Asian Month
21.ID Logo
Ans: Google Text-to-Speech
22.
Sulekha: Plan Monitoring for decentralized planning at a local level
Sevana: Civil Registration – Births, Deaths and Marriages Registration
Sanchitha: Repository of acts and rules relating to local bodies
Soochika: Workflow application. Status Monitoring over the web, and eSMS integration
Sanchaya: The Revenue & Licence System
Saankhya: Double entry accrual-based accounting for all local governments
Sthapana: Payroll, PF accounting (Municipal and Panchayat employees PF accounts)
Samvedhitha: LSGD web portal for all local governments and the Department
Sachithra: Map suite (GIS) and asset register for local governments
Sevana Pension: Disbursement of social welfare pensions, with electronic money order (eMO) integration
Sakarma: Handling of council/committee agenda, minutes, etc.
Sugama: Cost Estimation tool for public works
Sanketham: Ensures transparency in granting Building Permits (KMBR)
Subhadra: Financial Management System
Samoohya: Citizen database
Saphalya: Human resource package
Above Mentioned Application Softwares are Developed by?
Ans: IKM-Information Kerala Mission
23. "X" is a Dutch Semiconductor Company.
"X" was co-founded by Philips.
"X" has set the GUINNESS WORLD RECORDS™ title for the world's smallest advertisement.
Name X
Ans: ASML- The world's smallest advertisement has a surface area of 258 micrometers squared, measuring just 33.27 micrometers x 7.76 micrometers.
24.ViLTE stands for __________. It's an extension of VoLTE, which enhances voice services with a high-quality video channel.
Ans: video over LTE
25."X" is a free resource for the study of art history created by art historians Beth Harris and Steven Zucker.
"X" is an independent not-for-profit organization and the official partner to Khan Academy for art history.
Name X
Anns: Smarthistory
26."Y" is the nodal agency to deal with cybersecurity threats.
It is Part of MeitY.
"X"s Tagline is -"Handling Computer Security Incidents"
Ans: Indian Computer Emergency Response Team
27.GARUDA is India's Grid Computing initiative connecting 17 cities across the country.
The 45 participating institutes in this nationwide project include all the IITs and C-DAC centers and other major institutes in India.
Expand GARUDA
Ans: Global Access to Resource Using Distributed Architecture
28. PADMA, YUVA, ISHAN, SHAVAK etc are?
Ans: PARAM Series Supercomputers
29. ID the Person
Ans: Vijay Bhatkar
30.TRDDC is the first software research center in Pune India established by TCS in 1981. Expand TRDDC
Ans: Tata Research Development and Design Centre
Question And Answers Prepared By Nandulal Krishna
Dear Friends, Workout the Questions – Surf in the web for More Details – Bring out The Quizzing Wizard in you – with Love, Nandulal Krishna
Also Visit
Kerala State School IT Quiz Package 2019
Best for Kerala Sub District, District and State level IT Quiz
₨399
₨
99
Lifetime
300 IT Quiz Questions in Excel Format

An IT Quiz Google Drive ~1GB Contents

Latest Tech News,Founders,Logo,Companies

Best for Sub District, District and State level IT Quiz

Free IT Quiz Files published by IT @ School

Quiz on Current Affairs. Link- Click here for Content info

Access to an active WhatsApp group with fellow IT Quizzers from Kerala