Kerala State IT Quiz | Latest IT Questions and Answers | Nandulal Krishna | 2019 October IT Quiz
Latest Quiz set including current affairs in the tech world, tech updates about Kerala based companies and startups, innovations and inventions and few random IT quiz kinds of stuff.
Exclusive post for the upcoming 2019 Kerala state IT Quiz Competition. Questions and Answers are prepared by Nandulal Krishna.
Latest IT Quiz Questions and Answer For Kerala State IT Quiz Prepared By Nandulal Krishna.
1."X" is an initiative from KITE to share the authentic data of academic and infrastructural details of Govt, Aided and Recognized UnAided schools in Kerala.
Name "X"


2."Guangzhou Bu Bu Gao Electronics Industrial Pvt Ltd" is a Chinese multinational firm manufacture consumer electronics including smartphones. But, we are familiar with the short name of this company.
Which is this Company?
Ans: BBK Electronics Corporation.
3."X" is a "special purpose vehicle company" under the Education Department.
CIN(Corporate Identity Number) of "X" is "U-74999-KL-2017-NPL-049848"
"U" stands for Unlisted,
"74999" denotes Economic activity or Industry,
"KL" Denotes the State(Similiar as Car registration),
"2017" is the year of registration,
"NPL" stands for "not for profit, Section 8 company",
"049848" is the Register number of the company.

Ans: KITE
4. "X" is a Chinese Smartphone Manufacturer.
Mr.Sky Li is the founder of "X".
Identify the LOGO of "X".
Name "X"
Ans: Realme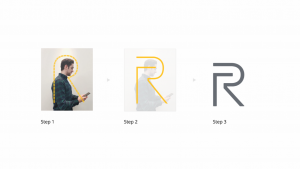 5. Recently a twitter co-founder invested a KSUM(Kerala Startup Mission) mentored startup by Sanjay Nediyara.
"The Startup" is a platform for freelancers and agencies that provide the infrastructure from websites to digital signatures and payment management.
Name the Startup and The Investor.
Ans: "Sieve", "Christopher Isaac biz stone" aka BIZ STONE


2019 IT Quiz Questions and Answers by Nandulal Krishna
6. MaeFloresta is a Colombian startup that provides Creative art-software solutions and courses.
Recently KITE has started to use a GNU Licenced Software made by MaeFloresta for competitional purpose.
Name the cross-platform software.
Ans: TupiTube Desk, looking forward to being used in Kerala IT Fairs for Animation Competition
7. What is the Speciality of "Bellygrounds" cafe in Jaipur?
Ans: PUBG Themed Restaurant/cafe

8. The first Thursday of May is "X day".
Mark Burnet is the security researcher who first encouraged people to have a " 'X' day", in his 2005 book "Perfect X's".
Intel Security was inspired by his idea and took the initiative to declare this day to raise awareness about the need for 'X' security.
Name X, Which is the Day?

9. Apple's "___(?)____" is the new fad on selfie-crazy social media.
"___(?)___" is Apple's turn of phrase for slow-motion short video captured using the iPhone's front camera.
Name the trend

Ans: Slofie . Apple applied for a US trademark on "Slofie," potentially giving the company control over the word's usage.

10. A Chinese consumer electronics and mobile communications company offered incubation support for Kerala startups.
A memorandum of understanding in this regard was signed between Electronics and IT Dept of Kerala and the above mentioned Company,s R&D head on September 27th,2019.
Name the company
2019 IT Quiz Questions and Answers by Nandulal Krishna

11. What is the association between Vincent Pontier and PHP?
Ans: Vincent Pontier designed the "elePHPant" mascot of PHP.


12. Identify the LOGO.

(hint: quality communications)
Ans: Qualcomm

13. IAMAI is a not-for-profit industry body dedicated to the internet well being of Indian users.

Expand IAMAI
Ans: Internet And Mobile Association of India

14. X's Institute of Artificial Intelligence,
X's Institute of Cell Science, X's Institute of Brain Science, Strato-Launch Systems, Apex Learning, Mojave Aerospace Ventures, etc. are founded by an American business magnate named "X".
"X" suggested the name "Microsoft"
"X" died on Oct 15th,2018
Identify the person "X"
Ans: Paul Gardener Allen



15. "Pirates of silicon valley" was a 1999 film about "X"&"Y"
Name X&Y
Ans: Steve Jobs and Bill Gates

IT Quiz Questions and Answers Prepared by Nandulal Krishna, new sets of questions are on the way .
Stay tuned to ITquiz.in. Do your research properly. 2019 Kerla State IT Quiz will be your's
Check out our old Kerala IT Quiz Posts 
Kerala State School IT Quiz Package 2019
Best for Kerala Sub District, District and State level IT Quiz
₨399
₨
99
Lifetime
300 IT Quiz Questions in Excel Format

An IT Quiz Google Drive ~1GB Contents

Latest Tech News,Founders,Logo,Companies

Best for Sub District, District and State level IT Quiz

Free IT Quiz Files published by IT @ School

Quiz on Current Affairs. Link- Click here for Content info

Access to an active WhatsApp group with fellow IT Quizzers from Kerala